We've decked our halls...... Emporium Style
'Tis the Season at
Thanksgiving Point.
Almost a year's worth of shopping and planning and more shopping and planning,
has come together at the
Take a Christmas stroll..... experience the sights, sounds and scents of the season.
From stylized to shabby to traditional to whimsical.........
you'll find a holiday delight at every turn.
Join us this season, at the
Emporium
in style!
Featuring in the Plaza:
From "T'was the Night Before Christmas"
by Clement C. Moore
"Mama in her kerchief and I in my cap
had just settled down for a long winters nap"
No time for a long winters nap,
but if there were,
wouldn't it be lovely here....
Our Champions Cup
A new decorating favorite
from an old, celebratory ceremony.
A Christmas Child
We've created this wall sized mural, featuring the wondering eyes of
a child at Christmas.
This vignette sparkles in red and green
with stockings and stars
and tinsel and toys...
"All for the little one's Christmas joys."

A Christmas Child's face is also highlighted
on our original, handcrafted cards.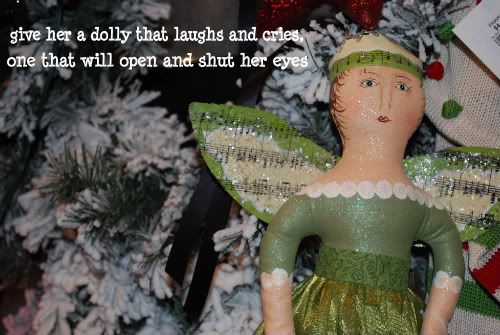 ALL THAT GLITTERS IS GOLD
This beautiful 3 tree display is featured with all of our fabulous furniture.
Not only do we have all the trimmings for your tree,
we offer...
tables to serve Christmas dinner on,
soft chairs to cozy up by the fire in,
lamps and accessories that add holiday glow to your home.
Do you....
Berries and boughs
as natural as our landscape
Remember your Grandmother's vintage decor?
We have brought back all those memorable treasures
HARK THE HERALD ANGELS SING!
Vintage Cherubs